3 injured when scaffolding blew off roof in Park Slope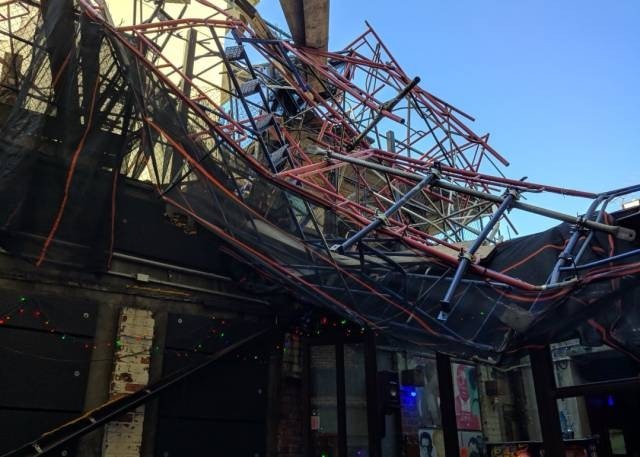 Three people were injured — one seriously — after scaffolding blew off a roof into the courtyard of a bar next door, the FDNY said.
Construction crews were working on the bulkhead of the roof of a 12-story building on 4th Avenue, near President Street, on the border of Park Slope and Gowanus Sunday afternoon when a gust of wind blew the scaffolding around the bulkhead off the roof, FDNY Deputy Chief James McNally said.
The scaffolding flew into the courtyard of a two-story bar next door, injuring three patrons, McNally said.