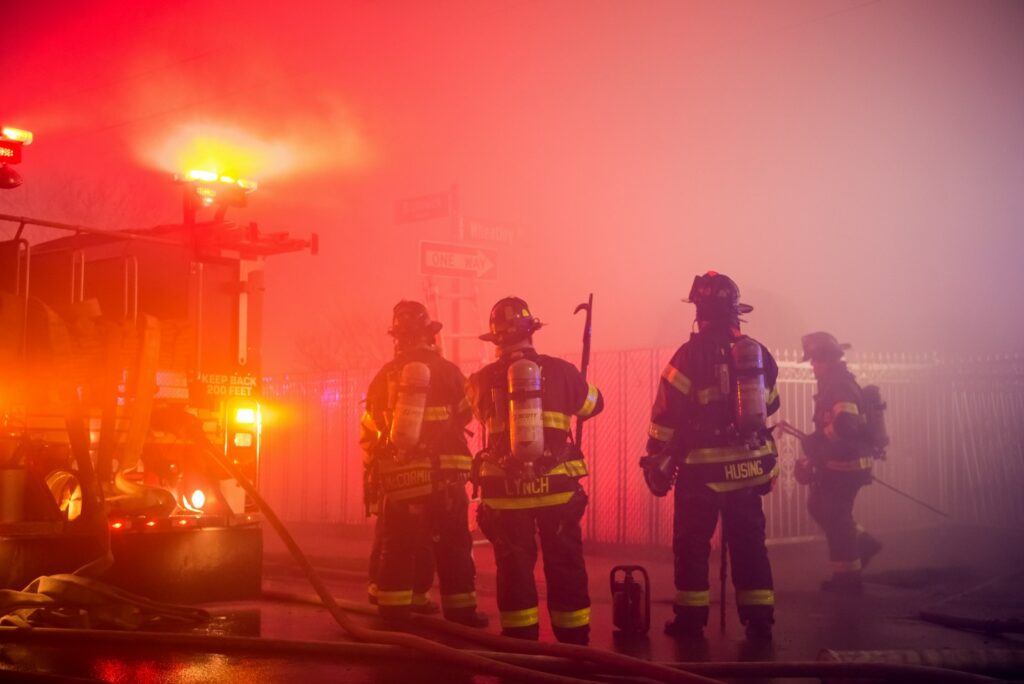 In Spring 2012, a group of friends that loved their job so much, decided to start a social media page sharing 'a day in the life of the FDNY'. The amount of followers slowly grew until the end of October 2012, when Hurricane Sandy slammed the East Coast. Unprecedented events took place and every angle was covered here on NYC Fire Wire. Our founder just finished from a busy day tour in Midtown Manhattan but he was unable to go home because the East River crossings were shut down due to High winds and flooding. He was forced to stay at the firehouse and listen to the events unfold, as was other Fire Wire admin. Dividing up the City, they kept the Social media world up to the minute with Rescues and Fires around NYC. In the days following, power was out, phone reception was down, but we managed to keep updates going. We answered every e-mail and request for information.
With boots on the ground in devastated areas, we were able to relay information to people requesting and help coordinate deployment of donations/resources. Our followers grew by thousands with in hours.
To this day, we continue to provide accurate and timely information about Fires and Emergencies in hopes of spreading the word of the incredible acts of bravery performed daily by NYC's Emergency Services. We are committed to spreading the word and assisting other FDNY members in need, events and fundraisers. We also are dedicated to standing behind our Police Force. In 2015 we ran a fund raiser which is still in progress with proceeds going to the NYC PBA Widow's & Childrens fund in honor of the NYPD Officers who were killed in the line of duty for 2015. What it comes down to; we must protect each other through thick and thin, especially when the Red Tape is difficult to cut through.
While we are employee's of the FDNY, we act on our own in an off-duty capacity and our views do not reflect the views of the FDNY as an organization.