Career criminal who killed FDNY EMT fit to stand trial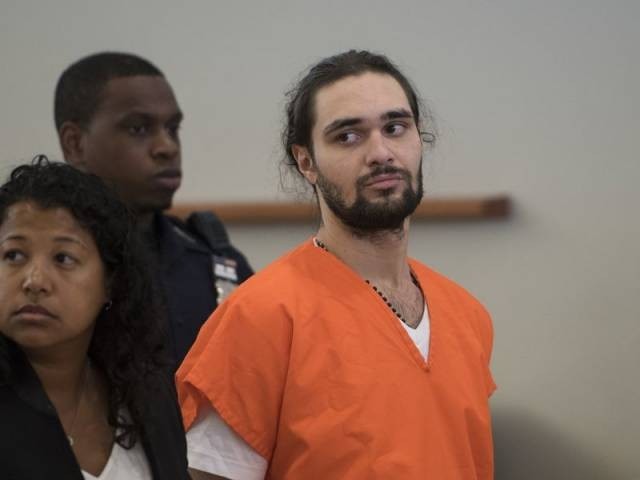 The career criminal charged with fatally running over a beloved FDNY*EMS EMT with her own ambulance is mentally fit to stand trial, a psychiatrist hired by the Bronx district attorney's office testified Thursday.
Jose Gonzalez, 25, told the psychiatrist that the prosecutors seeking to lock him up for life are "evil people," explained Dr. Nicole Charder, who also works for the state's Office of Mental Health.
Gonzalez is charged with murder, manslaughter and robbery for his deadly encounter with EMT Yadira Arroyo on March 16, 2017.
In jail he has made several phone calls that show "he could be feigning or exaggerating some of his psychiatric symptoms," said assistant district attorney George Suminski.
"I can get by & I can go to the hospital & I can beat the case," he said in one recorded phone call.
When he's placed in a hospital "the case is not gonna move on me, it stops," he also said.
In another call, he discussed the movie "Black Panther," urging the person on the other line to go "see that s–t."
But during a psychiatric evaluation last year, he claimed the Illuminati were involved in Arroyo's death. Dr. Charder doesn't believe that's what he really thinks, noting he also blames others for the crime.
Defense lawyer Alice Fontier contends that Gonzalez, who has an extensive criminal history, is medically unfit to stand trial. She noted he has a long history of drug abuse & mental illness. He was allegedly high when he jumped on Arroyo's rear bumper in Soundview.
When the 44-year-old stepped out of the ambulance to investigate, Gonzalez jumped behind the wheel & took off.
He ran her over twice & dragged her into the intersection of White Plains Road and Watson Ave while her EMT partner tried desperately to stop him, prosecutors said.
In the weeks that followed, Gonzalez indulged in nonsensical rants to cops, claiming he'd give them $1 million each & a Maserati.
Arroyo, a veteran EMT who had 14 years with the FDNY, is survived by 5 sons. She was working overtime when she died.
The family was too distraught to talk at Thursday's hearing, said Oren Barzilay, head of Arroyo's EMS union.
"It is obvious that the man has been playing the system for two years," he said.