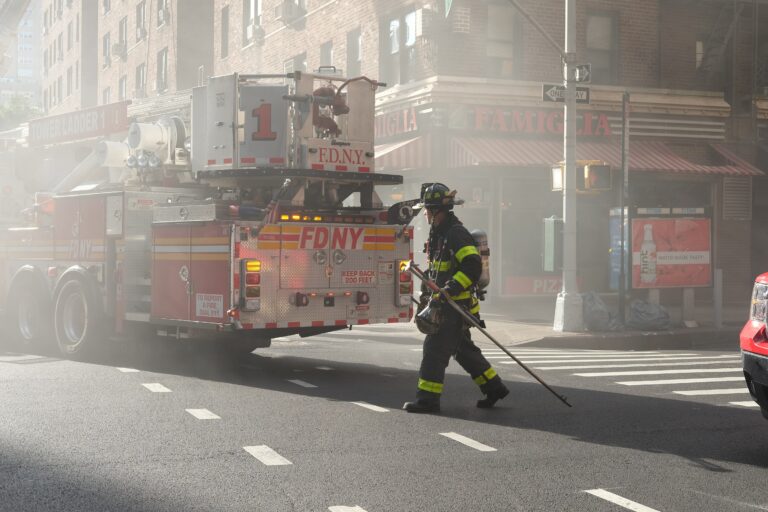 Knowing what to do at a fire scene is the basis of our job. We have procedures in place to handle every situation we encounter. Sometimes, we tend to get tunnel vision and might miss an important step in our operation. Most of the time, missing one of these steps is minor and doesn't really affect us. However, when we miss an important detail at a major incident, big problems can occur. Let's take a dive into which steps seem minor, but could lead to potentially dangerous situations.
In the fire service, it's important to be proactive rather than reactive. Rig checks would be considered a proactive approach to firefighting. We all do rig checks, but it's important to really stay on top of them. You don't want to pull up to a scene and have an empty PW can, or you forgot to fuel up the rig and now have to operate at half a tank. You want to make sure you're always prepared for the next job. Where I've seen this mistake is when we return from a job and everyone just wants to go home or shower up. It might be a pain to take care of right away, but it will make things a lot easier in the event that another job comes through right after.
Also, when you're operating at a scene, steps in between the steps would be making sure you have the right tools. Did you grab a radio or flashlight? Is your SCBA functioning properly before entering a building? Or from an OIC standpoint, was a 360 completed? Are utilities secured? These are all normal tasks that we know we need to take care of, but they sometimes get overlooked in the moment. When it comes to ventilation, is there water on the fire yet? I've personally seen these types of things happen. There have also been instances where people have forgotten a piece of their PPE which is critical in making sure the job gets done.
We've discussed this over and over again how it's important to take a deep breath and get your head straight when operating at fires. A few seconds to collect your thoughts is a sure way to eliminate mistakes and save precious time when you have a difficult scenario. We all know that we need to have all of our PPE with us, or take the right tools, or complete a 360 when we're at fires, it's just making sure that we know we've completed these steps. The best way to prevent these occurrences from happening is to be proactive, and when operating at a scene, make sure we are calm, cool, and collected to the best of our ability.
Find out about all alarms across NYC and Long Island on the minute with the NYC Fire Wire App.
We have also covered incidents across the USA and even internationally! Make the NYC Fire Wire App your go-to for all emergency news. Turn on notifications to hear about incidents on the minute!
DOWNLOAD TODAY!
Select your operating system to download now:
Learn more about the app here.
Follow Us!