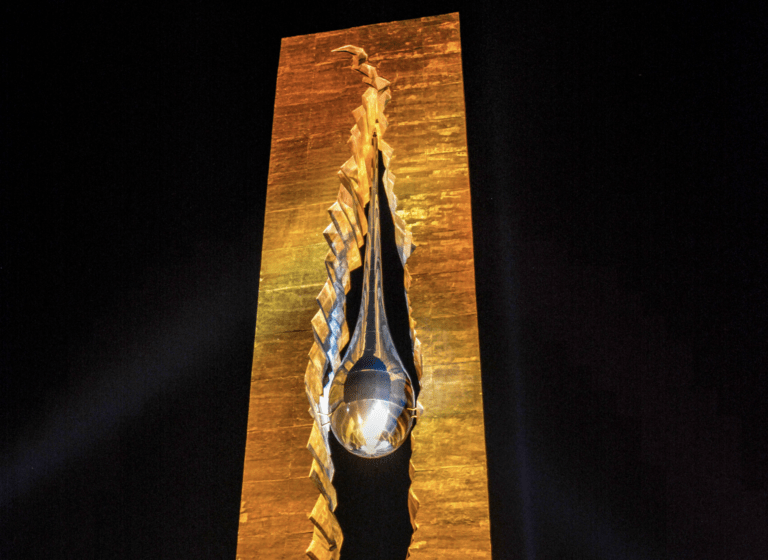 Have you heard of the Tear Drop Memorial, or the Tear of Grief? This is a 10 story scuplture given to the United States as an Official Gift of the Russian Government as a memorial to the victims of 9/11 attacks and the 93 WTC Bombing. Groundbreaking on this monument was done September 16th 2005 at the Cruise Ship Terminal in Bayonne, NJ. The ground breaking was attended by Vladimir Putin and it was dedicated September 11, 2006.
It is 10 stories, 100ft made of steel coated in bronze, split with a jagged opening through the middle. Inside the opening hangs a large nickel teardrop 40ft high. Along the base is granite name plates on which are etched the names of those who died in the 2 attacks on 9/11/01 and 1993 WTC Bombing.
The view from the memorial park is one of a kind. From the south looking up towards Manhattan, You can watch the Statue of Liberty, WTC, Memorial Lights & Empire State Building, all in 1 shot.
The location of the monument is not easy to get to, it is at the end of the cruise terminal with nothing else around. If there is no ship at port, you'll feel as if you don't belong there. But, in my opinion, it is definately worth the trip!