Father who allegedly burned daughter alive, has died from his own burns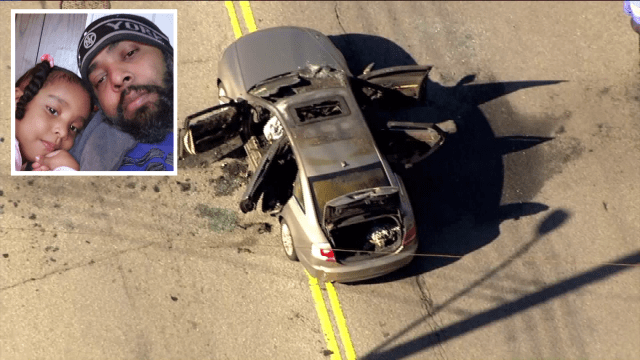 The father accused of burning his daughter to death, has died from his own burns. In May 2019, the FDNY was alerted to an accident with fire near Baisley Pond Park. Upon arrival, a 2008 Audi A6 was engulfed in flames. 40 year old Martin Pereira was seen running from the scene, yelling "My daughter is in there", as he jumped into the pond to extinguish his own burning clothes. Firefighters worked to extinguish the flames & rescue the daughter, but found the doors had been chained shut & Zoey was strapped into her car seat in the back. They also found a propane tank & gasoline tanks inside the vehicle fueling the flames. Despite their heroic efforts, Zoey was later pronounced dead in the hospital.
Pereira was in a bitter custody battle with Cherone Coleman for 3 year old Zoey. Coleman said Pereira had become increasingly unhinged in recent weeks as the parental squabbles continued. Despite the mother's reservations, a judge ordered Pereira to take Zoey to his home on Long Island, a decision that would prove devastating. "I should've just kept her & gone to jail", Coleman said.
On Tuesday, Pereira was taken off life support in the burn unit at Cornell University Medical Center at 6:20pm, 8 months after the incident.