Early morning water search in horrific tragedy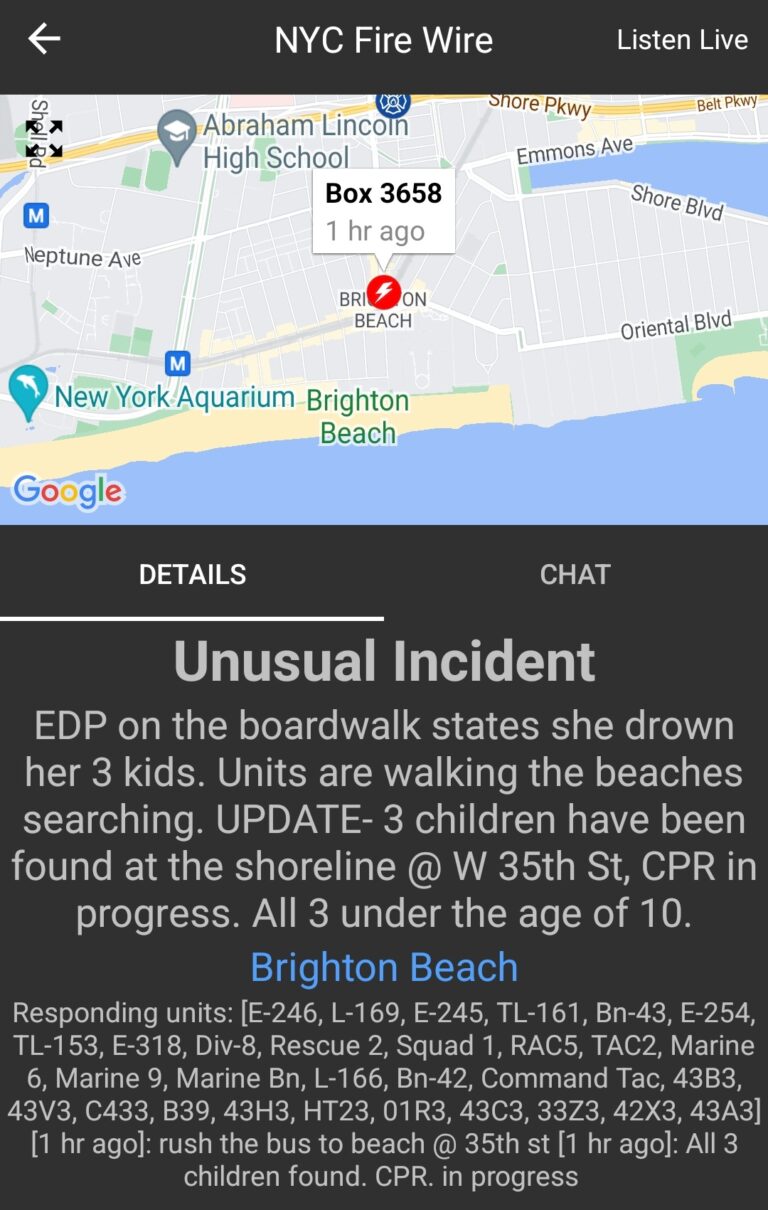 Monday Sept 12th 2022, Battalion 43 companies were alerted for a water search for 3 missing children. The NYPD 60th pct had a female reported to be drunk & barefoot, claiming to have drown her 3 children. Based on origin, the incident commander ordered all beaches to be covered from Brighton Beach to Coney Island. The children were found, unresponsive in the shoreline at West 35th St just outside Seagate. CPR was immediately initiated. All 3 children, under the age of 10, were transported to Coney Island Hospital. The mother was taken into custody.
Update- As of 0730hrs, media outlets are reporting all 3 children, ages 7, 4 & 10 months, have been pronounced at the hospital.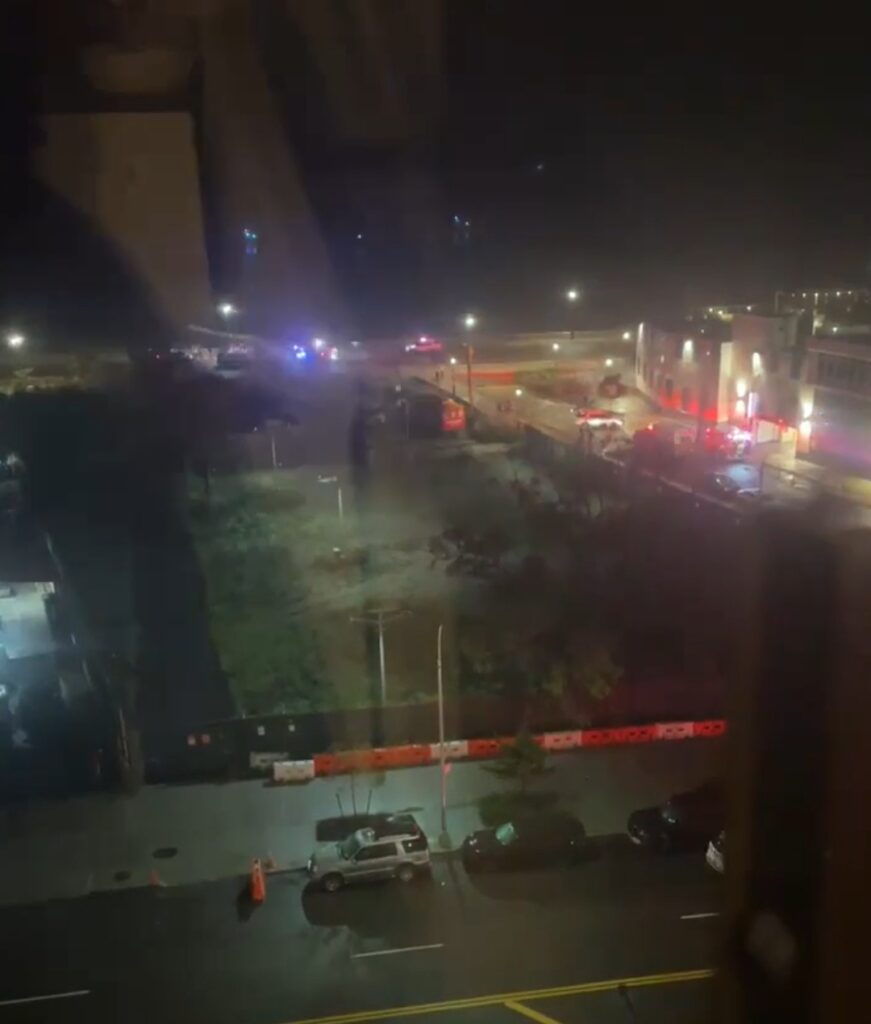 For updates, download the NYC Fire Wire app available in your mobile device app store.