Li-Ion battery fire on an ebike in Midwood, Brooklyn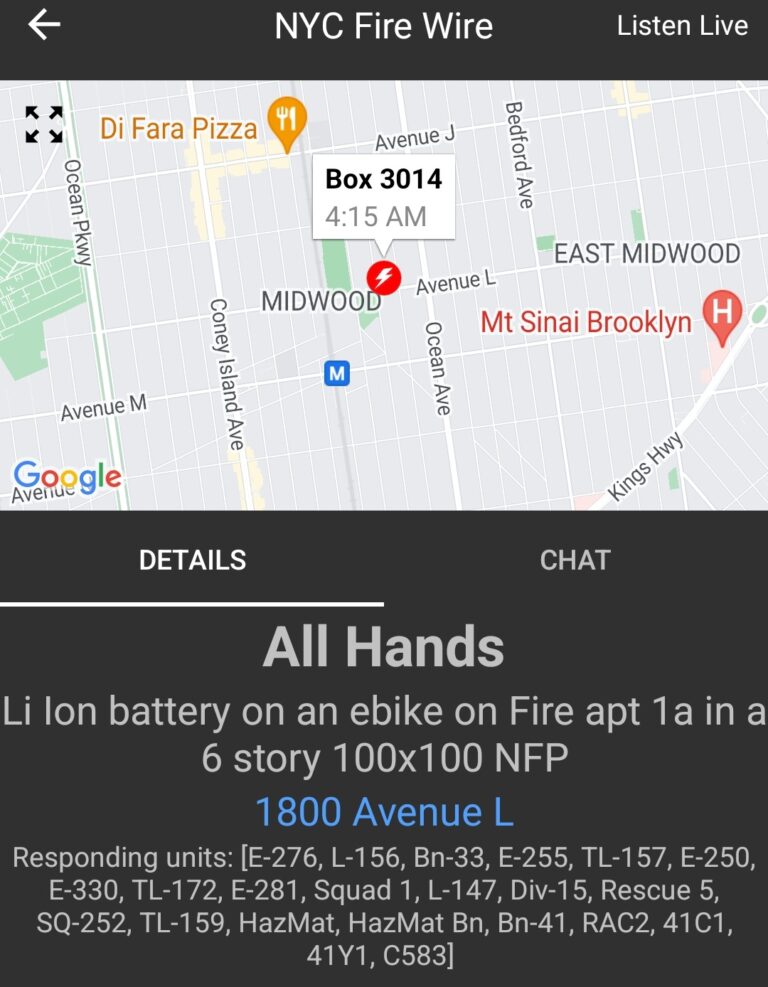 A 4am blaze in the Midwood section of Brooklyn originated as a Lithium Ion battery on an e-bike. Brooklyn Dispatchers started getting calls for a fire apt 1A at 1800 Avenue L corner of East 18th St. 'The Highway' Engine 276 Ladder 156 & Battalion 33 arrived 1st due to discover the e-bike burning inside the 1st floor apartment in a 6 story 100×100 non-fireproof building. The e-bike was removed & HazMat packed the battery. Searches needed throughout the building proved negative & the fire was placed Under Control by the 15th Division.
Related Articles: https://nycfirewire.net/lithium-ion-battery-fires/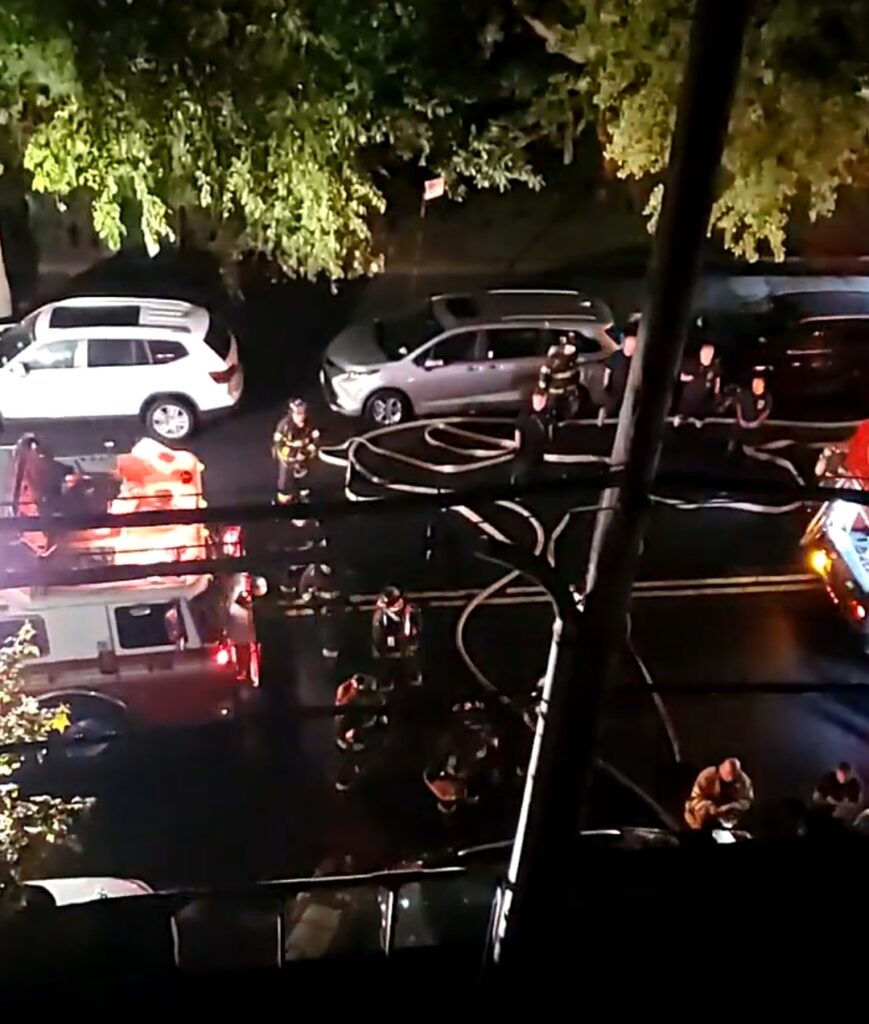 For updates & more detailed information, download the NYC Fire Wire app available on all mobile device stores.