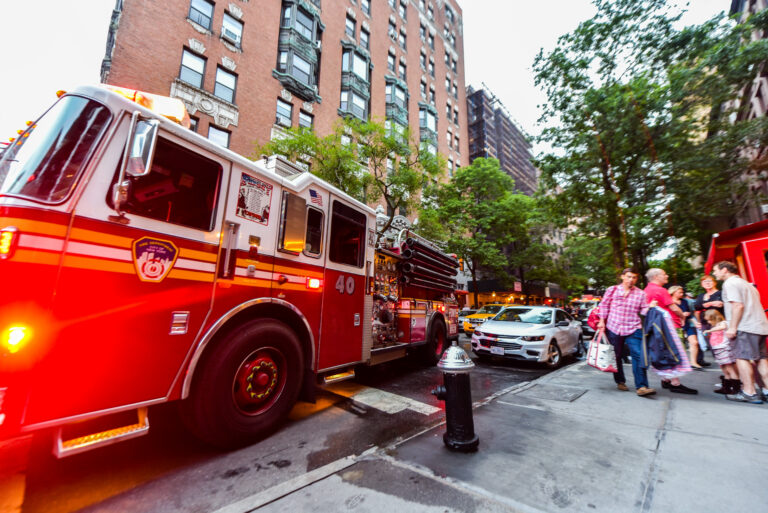 Emergency services have a wide range of levels when it comes to experience. You have probies, guys with a couple of years, officers, and senior members. As the new guy, your job is to learn as much as you can from your officers and the members who have been doing this for a few years. After all, firefighting is one of the jobs where you really can't mess up. When you first become a firefighter, it's exciting and you're eager to get to your first job. But realistically, you're not going to show up to your first fire kicking down doors and running through flames to save babies. It's not Hollywood. In a situation like that, a successful rescue would take a combination of knowledge, experience, and leadership.
Earning your stripes as a newer firefighter means to demonstrate to your company that you have what it takes to go through a job without hesitation and do it flawlessly. It's gaining the trust of your colleagues and officers that you can handle tough situations. During your probie year, you're going to be monitored. Not because you're being micromanaged, but to make sure you don't hurt yourself or others. During this time, you need to make sure you pay attention and learn as much as you possibly can.
If you take this time to be the best firefighter you can be and learn all the necessary skills, you'll stay under the radar. When you're confident in the skills you've learned and you've demonstrated them properly over and over again – when the time comes to "earn your stripes" you'll do it flawlessly. You'll come out of that job looking like a seasoned vet and you'll be getting a bunch of high fives and pats on the back. Once you've hit that milestone however, you need to keep learning and improving anyway you can. Staying humble is the best way to keep a solid career in the fire service. You can never learn too much or improve too much. Keep that attitude for your entire career, and you'll be known as one of the greats.
Find out about all alarms across NYC and Long Island on the minute with the NYC Fire Wire App.
We have also covered incidents across the USA and even internationally! Make the NYC Fire Wire App your go-to for all emergency news. Turn on notifications to hear about incidents on the minute!
DOWNLOAD TODAY!
Select your operating system to download now:
Learn more about the app here.
Follow Us!