2nd Alarm Manhattan 9/13/22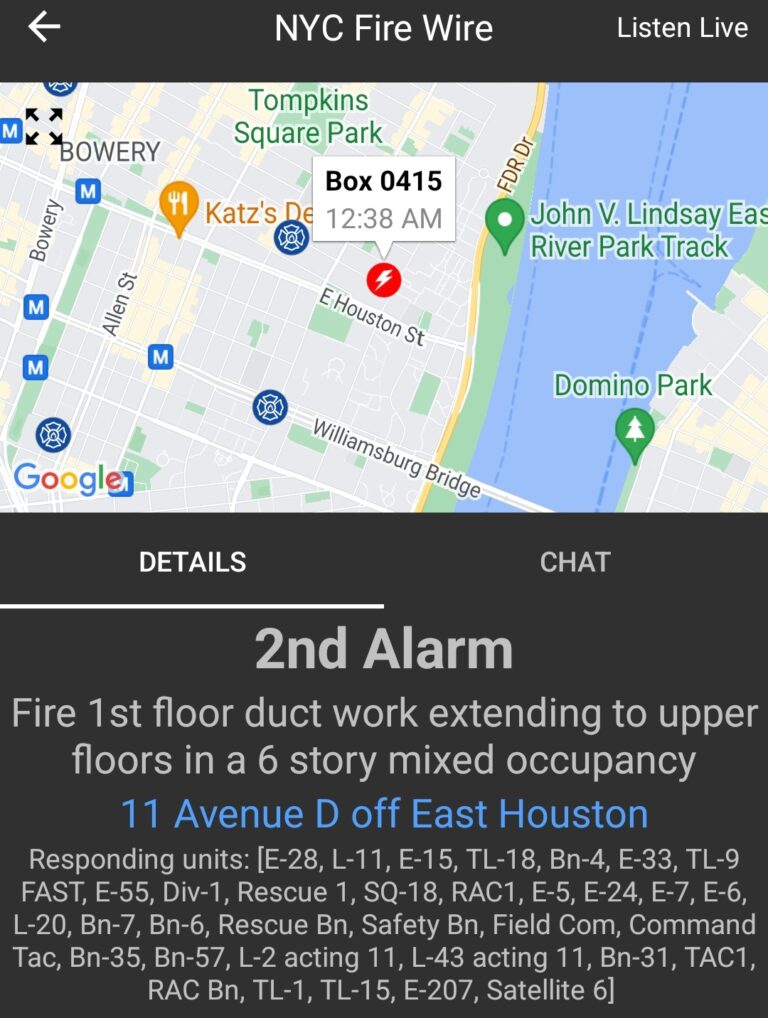 Just after midnight September 13th, 2022, Box 0415 was transmitted for reported store fire. Upon arrival of Engine 28/Ladder 11, fire was located in the 1st floor commercial of a 6 story mixed occupancy 25×60 non-fireproof. Searches found that the fire had extended into the duct work up to the roof. At 0040hrs, the 2nd Alarm was transmitted & placed under control at 0200hrs.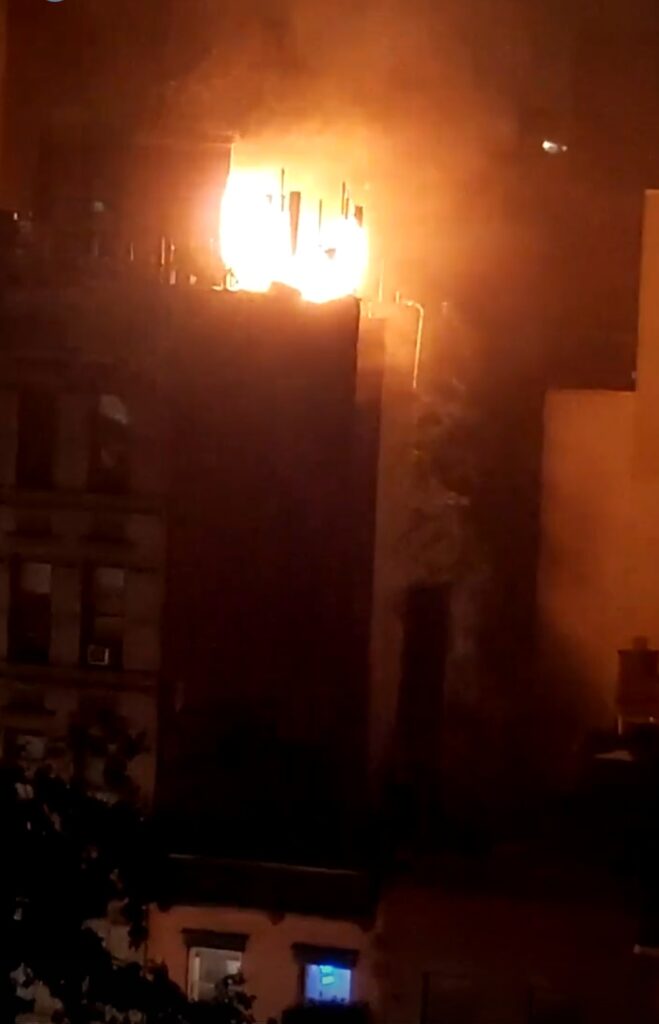 Relocations included:
Ladder 2 to Ladder 11 – assigned to the fire
Ladder 43 to Ladder 11 – assigned to the fire
Engine 201 to Engine 33
Engine 307 to Engine 5
Engine 40 to Engine 55
Engine 280 to Engine 6
Ladder 30 to Ladder 11
Ladder 108 to Ladder 5
Tower Ladder 21 to Tower Ladder 9
Squad 288 to Rescue 1
Battalion 10 to Battalion 6
To see assignments & updates on all fires in New York City, download our NYC Fire Wire app available in all mobile device app stores.