Window washer fatally injured on scaffolding in Midtown East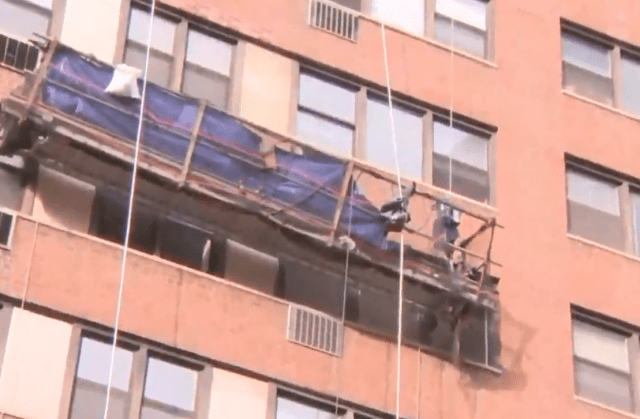 A window washer is dead after being hit on the head with a brick in Manhattan, according to police.
The incident happened at 311 East 50th Street between Second and First avenues around 12:15 p.m., FDNY officials said.
The worker, later identified as 51-year-old Nelson Salinas, was on suspended scaffolding with one other person, officials said. The other person on the scaffolding was not hit or injured.
"I feel so sad. It's already dangerous, the construction job," said Jenny Chen, who worked at a store across the street from the incident.
"I heard some noise and screaming. I went outside and just see the one guy laying down where they are working," said Jimmy Kant, who also works nearby.
Salinas was initially listed in critical condition, according to FDNY.