UPDATED FIRE WIRE APP COMING SOON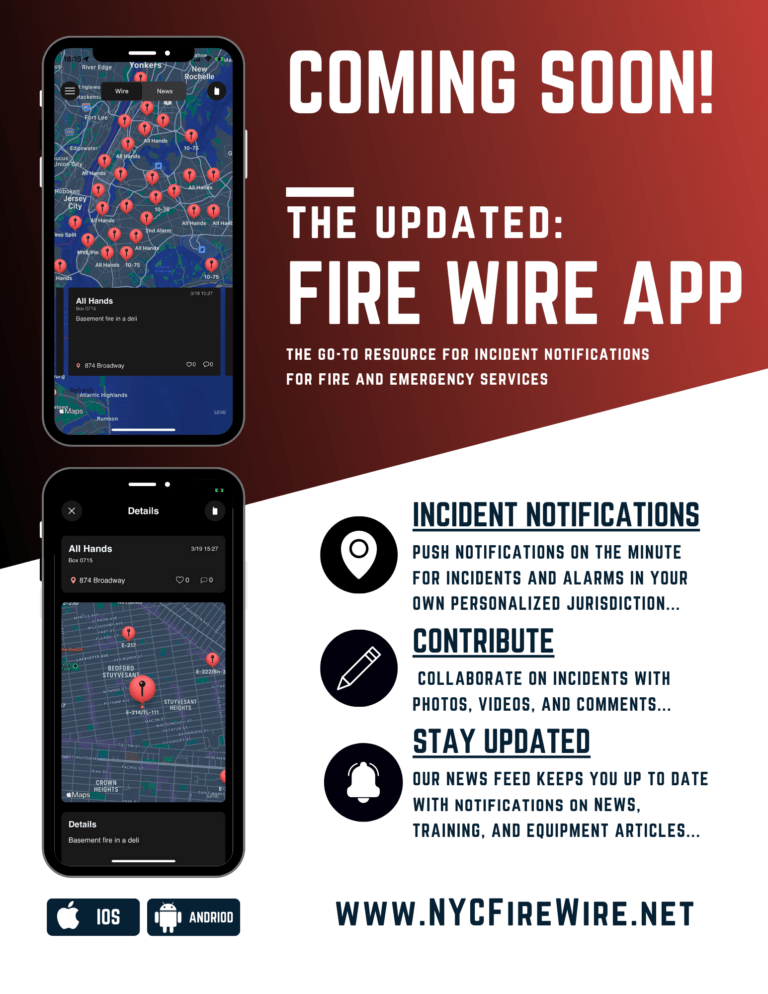 That's right! The new version of the Fire Wire App will be released very soon, and we're super excited to share it with you all!
First off, we'd like to thank our followers, especially the ones who have been with us since day one. You guys have made it possible for us to continue doing what we do, which is to bring you the latest updates in and around your area.
Our team is made up of first responders to ensure that we have the right people in place to give you the best experience possible. On top of that, we take feedback very seriously, and we took it all in to make sure the new app meets those expectations.
We'd also like to thank Pioneer Applications, which is a firefighter owned company, for their continued collaboration with us. In this article, we'll discuss some key changes to the app, and also talk about the features that are forthcoming.
About the Upgraded App:
Robust server capabilities to handle increased data and concurrent usage
Enhanced user interface for intuitive navigation
Free app with in-app purchases
Advanced map functionalities
Improved chat features
Expanded nationwide incident coverage
Informative news feed for emergency services
Subscription:
For an exclusive experience, our $5.99/month subscription offers unique radio feeds, unit-specific alerts, and customizable notification sounds. As a subscriber, you will have immediate access to new premium features that we will be adding shortly.
Upcoming Features:
As we've stated, we want the best experience for our users. Some of the features we're currently working on implementing are specific radio feeds for specific locations nationwide and surrounding areas, a tool that will help responding members get a better size up of the location they're responding to, and a better experience in our chat function. There will be many more features to come to better the user experience.
Upon release, the app will be available for download, retaining existing login and subscription information. We look forward to getting this out within the next few weeks and building the Fire Wire community. Our goal is to keep people informed and give responders tools to excel at their jobs and stay safe.
Keep an eye out for any updates on our social media pages and website NYCFireWire.net As always, if there are any questions or concerns, you can email info@nycfirewire.net
Find out about all alarms across NYC and Long Island on the minute with the NYC Fire Wire App.
We have also covered incidents across the USA and even internationally! Make the NYC Fire Wire App your go-to for all emergency news. Turn on notifications to hear about incidents on the minute!
DOWNLOAD TODAY!
Select your operating system to download now:
Learn more about the app here.
Follow Us!