High levels of toxic mercury found in home of suspected poison victims: FDNY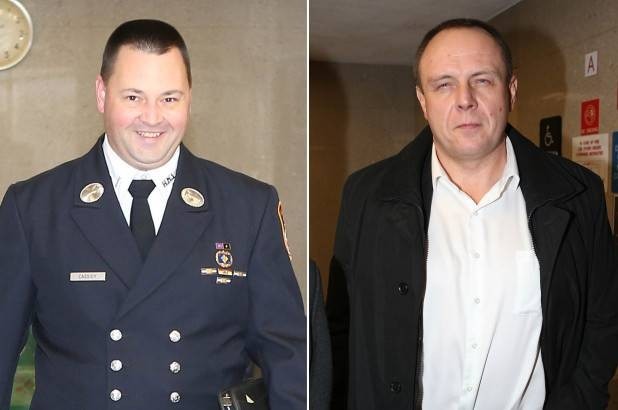 The Queens air-conditioning-company owner accused of trying to poison a family with mercury loaded so much of the toxic metal into their AC unit that levels in the air soared to more than 60 times the regulated standards, an FDNY lieutenant testified Wednesday.
Lt. John Cassidy of the FDNY's HAZMAT unit testified in Queens Criminal Court Wednesday that when he tested the air inside the Jamaica Estates home in 2015, he found mercury levels to be over 60 micrograms-per-meter-cubed in every room in the house.
The Centers for Disease Control has advised that anything over one microgram-per-meter cubed is unsafe.
After finding "multiple small beads" of mercury inside the unit's intake vent, Cassidy advised the family to stay away from the house until the Department of Health gave them clearance to return.
Yuriy Kruk, the owner of A+ HVAC and Kitchen Corporation, installed the new AC unit inside Roman Pinkhasov's elegant Jamaica Estates home in July 2015. Soon after, the homeowner and his family came down with a mysterious illness.
"I started feeling more tired and a lot more headaches," son Robert Pinkhasov, 29, testified to Justice Richard Buchter at Kruk's bench trial Wednesday. "My body started aching. I was nauseous. It was just building over time."
Blood work would later reveal that he and his family all had high levels of mercury in their systems. The family dog died, and the house needed extensive renovations.