Fatal house fire in East Elmhurst declared Arson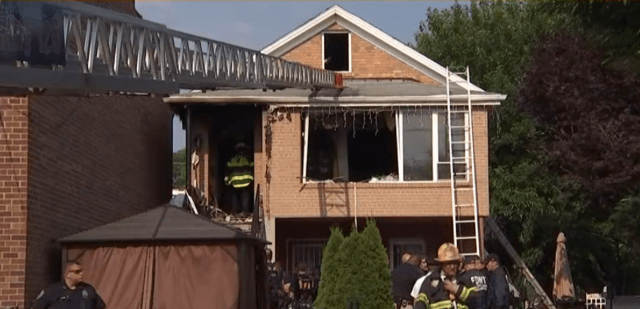 FDNY Bureau of Fire Investigations announced Thursday that the fatal East Elmhurst fire that claimed the lives of 3 people, including a 6-year-old girl & her great-grandfather, & left 2 other members of their family clinging to life, was a work of an arson after "ignitable liquid was used as an accelerant."
Firefighters were called just after 4pm Wednesday to a fire burning in a two-story home on 93rd Street in East Elmhurst, said FDNY Commissioner Daniel Nigro. Responders were at the scene just minutes later & found two people had escaped the flames. They were rushed to the hospital in extremely critical condition, Nigro said.
3 people were still inside the house as the fire raged. Firefighters battled to put out the inferno & located the 3 inside.
A 6-year-old girl was pronounced dead at the scene, said Nigro. She was visiting from the Dominican Republic with her mother & baby brother, a source familiar with the investigation said.
2 adults later died at the hospital, 1 of whom was the girl's 70-year-old grandfather who lived at the house.