FDNY*EMT assaulted. NYPD are seeking this man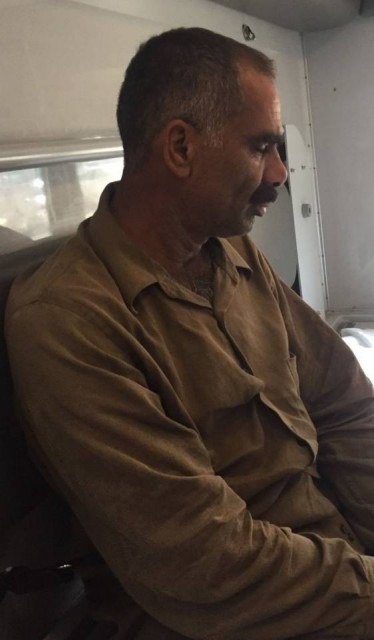 A city emergency medical technician was beaten by a patient and police want to find the man, authorities said Saturday.
The 55-year-old FDNY EMT was treating the boozed up man into the back of his ambulance at the corner of E. 15th St. and Kings Highway when the patient flew into a rage at 2:15 p.m. on Aug. 7, police said.
The man punched the EMT repeatedly in the chest before he jumped out of the ambulance and ran off, cops said.
The EMT was treated at Maimonides Medical Center.
"We're glad our member will recover from his injuries, but let it be known that assaults on EMS or any first responders is a felony," said Oren Barzilay, head of the FDNY EMS Union, Local 2507. "We are working with the district attorneys offices to make sure that any and all assault charges are enforced to the fullest extent of the law."
Police on Saturday released an image of the patient-turned-attacker in the hopes that someone recognizes him.
"EMS personnel are there to save lives, not become assault statistics," Barzilay said.
Anyone with information is urged to call NYPD Crime Stoppers at (800) 577-TIPS. All calls will be kept confidential.
"The public plays a vital rule with keeping criminals off the streets," Barzilay said. "Their help with identifying this individual will help the NYPD catch this individual."