Fire in College Point claims the life of an 8 year old- Fire Marshals have HazMat remove Li Ion batteries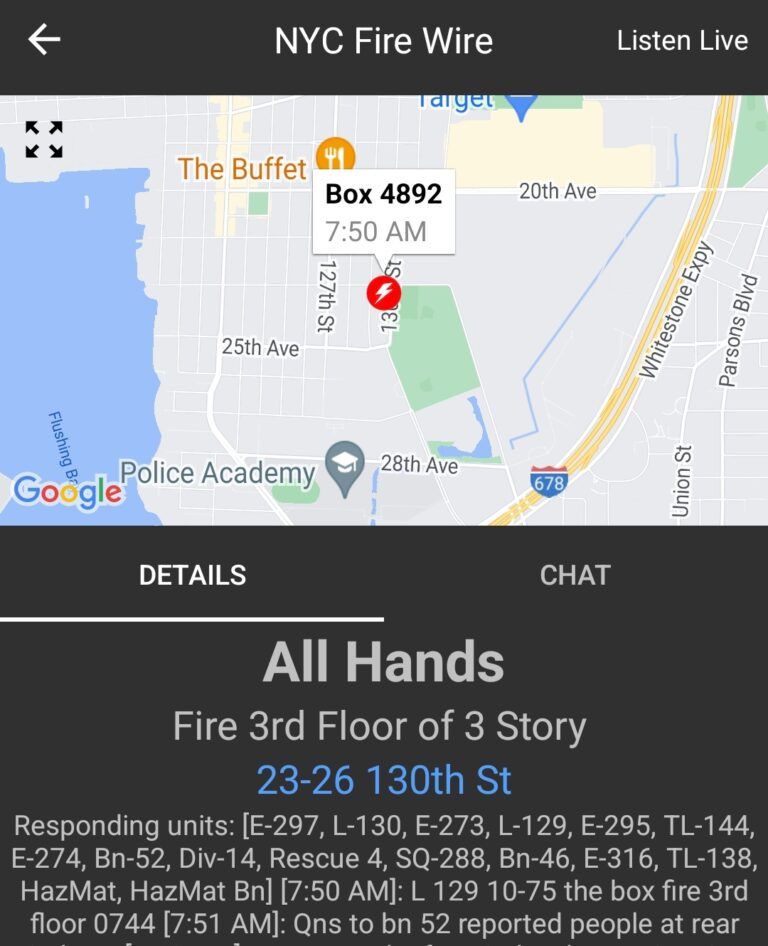 Early morning fire in College Point claimed the life of an 8 year old girl. Just after 730am, Engine 297/Ladder 130 responded first due to 23-26 130 Street for fire top floor of a 3 story attached. Queens Central Office received numerous calls, including 1 reporting people at the windows in the rear. While conducting searches, a child was located & removed then transferred to EMS with CPR in progress. She was transported to NY Presbyterian Hospital in Queens where she was pronounced. 2 adults were also transported but are in stable condition.
At 1130am, Battalion 52 requested HazMat to remove & pack batteries that were discovered during the investigation of the Fire Marshals. Official word on whether or not the batteries were the cause was not yet made.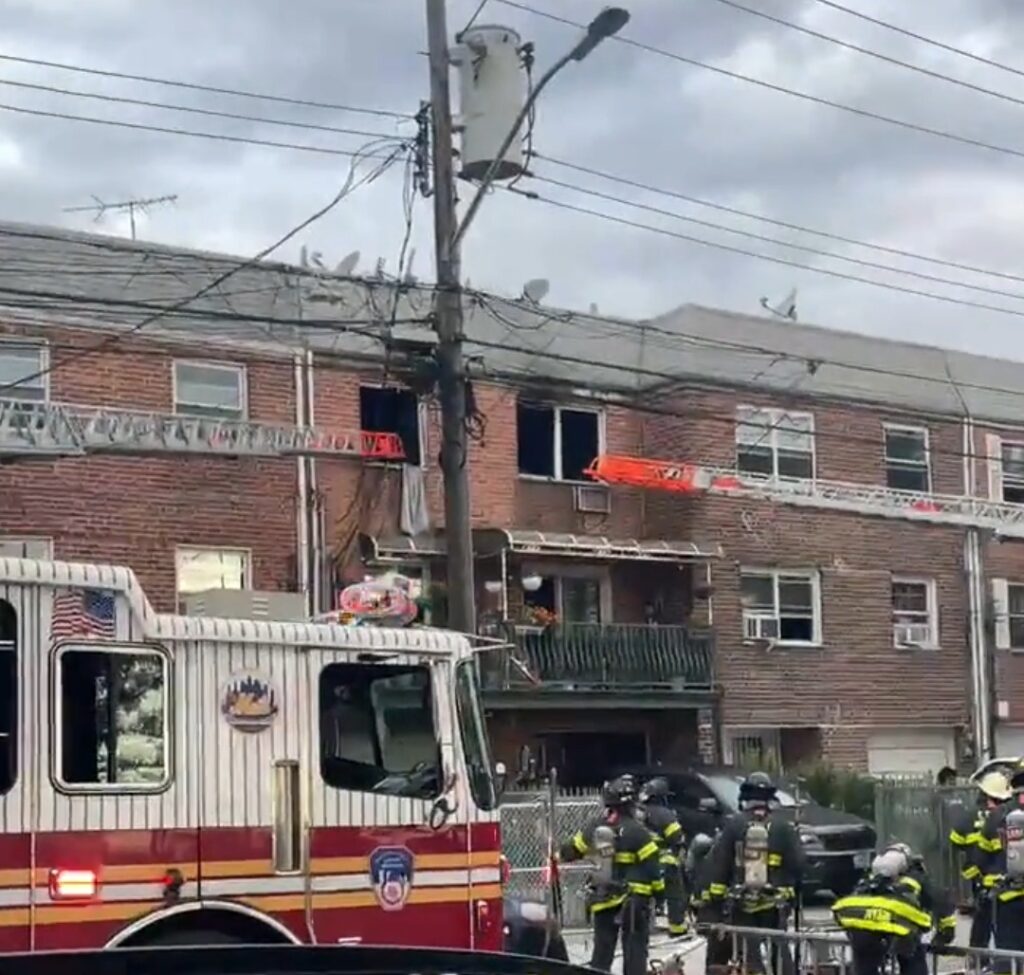 A few hours prior, companies in the Heights of Manhattan battled 2 separate Li Ion battery fires. 230am, Engine 84 transmits a verbal for box 1723 for something in the back of a garbage truck smoking. That was a Li Ion battery that needed to be cooled & packed. 310am, a Phone Alarm – Residential was transmitted for 600 W 186 Street off St Nick. Again, a Lithium Ion battery on an e-bike set a rear bedroom on fire in apartment 4G of a 6 story 100×90 H-type Class 3 (Non-Fireproof). All Hands was used at this fire, bringing in an additional Engine & Truck.